Some days, I wonder what Craig is doing. Is he keeping busy in heaven, coming up with business ideas for our world that the Lord will share with someone else? Does he have a celestial kitchen to whip up creative cuisine the way he did here on earth? Can Craig come and go along Jacob's ladder, ministering to the broken on another continent, like a Green Beret for God's kingdom?
Does he see me?
In marriage, the two become one flesh. Craig put off his earthly body, but my flesh is still here, and in a way, he still is here, too. I am sure he's busy about the Father's work in some form or fashion I can't understand. But through the deep imprint on my soul, Craig is also busy through me.
Our shared experience in business informs my pursuit of new ventures to bring hope to the hurting through books and speaking. His playful approach to cooking gives me courage in the kitchen and inspires me to share goodies with family and friends. And when I minister to someone experiencing hardship, I hear his words of wisdom leave my lips. The person I am today reflects the person Craig was to me. He taught me to share love more freely.
These are the things I ponder, as the holidays draw near and Craig's birthday approaches. The thought of carrying his legacy gives me comfort. I'm no longer running by his side, but I carry the baton for this last leg of the race. Team Thompson for Team Jesus.
I don't know whether he sees me, but I see Craig in me. The love of Christ connects us still. So I give him a hug in my heart, as we pass another milestone. His words of encouragement echo in my soul, and I look forward to another day to be about our Father's work.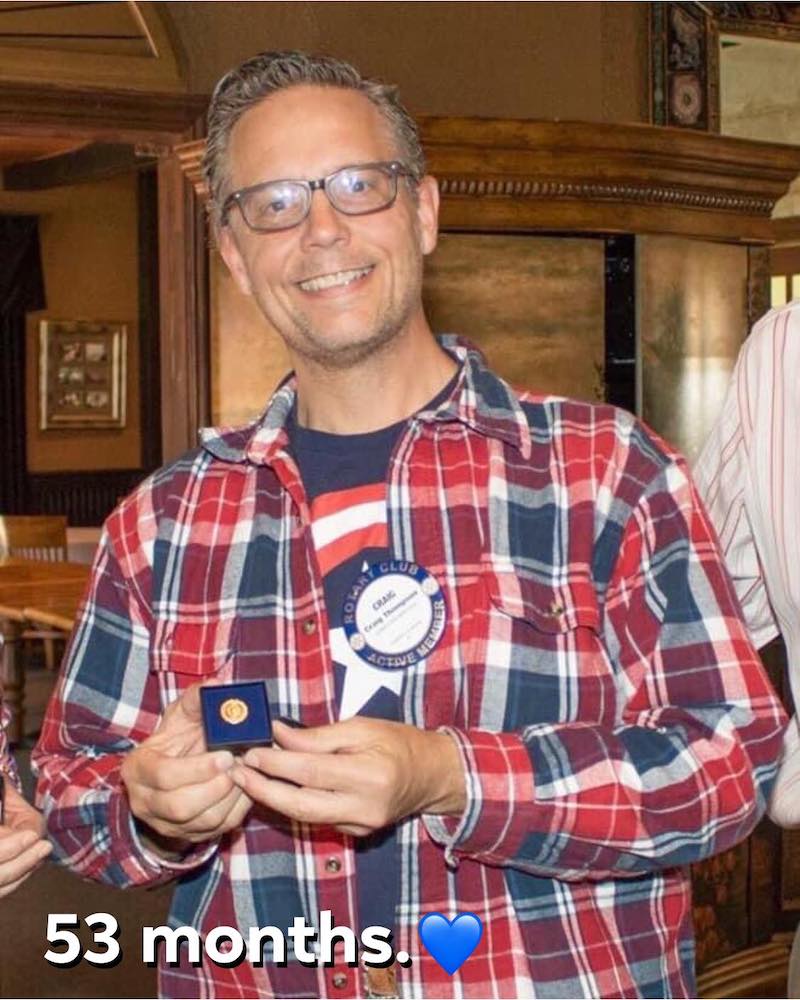 December 6, 2022 No Comments
God speaks to me in numbers. It started a couple of years ago with the 444s. I wouldn't have paid them much attention, except that my pastor's wife Tara Seidman used to post them on Facebook once in a while. A picture of the license plate with 444, the time on the clock at 4:44 PM. She called it a "God kiss." His way of letting her know that he was right there, that he sees her, and that he loves her.
A couple of years ago, I started getting them, too. At first just one every once in a while, and then more and more, like a flood. Undeniable. And I wasn't looking — they would always catch me by surprise. Later, I started to get 333. I heard more than once that this points to Jeremiah 33:3.
"Call to Me and I will answer you, and I will tell you great and mighty things, which you do not know."
Other translations say "great and indescribable things," "hidden things," or "unsearchable things." The 3s in triplicate is God's way of calling us into deeper relationship. I started to get them all the time, and I was encouraged to press in.
In the last year, our conversations around the numbers have expanded. He shows me times on the clock and calls me to look up Scriptures. Triplicates on license plates speak of his presence. I get 555 all the time, reminding me of his abiding grace. Grace upon grace upon grace. This Spring, Craig started to get them, too. 333 and 444, all the time. It actually miffed him at first — he claimed that he didn't believe in the numbers. But they showed up with such regularity, he was beginning to doubt his own doubts. He would take screenshots of his phone and text me the picture. 3:33 PM. 4:44 AM. He, too, said he was never looking. He would just glance at the clock, and there would be God, waving hello.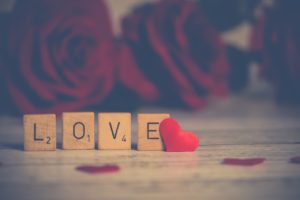 I was delighted at this new turn of events, and told him that the Father sees him and loves him! That God is revealing something magnificent to him, great and mighty things that he does not know. We were both listening attentively, with hope and anticipation. Especially, as the season grew dark.
I slept soundly last night, but awoke briefly a couple hours after going to bed. I glanced at the clock. 1:13am. I made a mental note and fell back asleep.
This morning, I eased into the day with Bible reading and scrolls through social media. Then the grief came, marked by a torrent of tears and heartache. I miss my husband. I feel lost. I journaled at length about how Craig taught me to love better. How we had both learned and grown so much these last several years. We discovered the joy in sacrifice — in trying to out-give one another by putting the other's needs and wants first. I still failed more times than I care to admit, but I was so much better. We were better. And, we were happy.
I showered and got dressed. Sat on the floor of the closet holding one of Craig's T-shirts and sobbed. Took the dog for the walk and made breakfast. God reminded me to look up the time on the clock from last night, so I asked Google to find "Scripture 1:13." The answer brought more tears, and also great comfort.
If I speak in the tongues of men or of angels, but do not have love, I am only a resounding gong or a clanging cymbal. 2 If I have the gift of prophecy and can fathom all mysteries and all knowledge, and if I have a faith that can move mountains, but do not have love, I am nothing. 3 If I give all I possess to the poor and give over my body to hardship that I may boast, but do not have love, I gain nothing.

4 Love is patient, love is kind. It does not envy, it does not boast, it is not proud. 5 It does not dishonor others, it is not self-seeking, it is not easily angered, it keeps no record of wrongs. 6 Love does not delight in evil but rejoices with the truth. 7 It always protects, always trusts, always hopes, always perseveres.

8 Love never fails. But where there are prophecies, they will cease; where there are tongues, they will be stilled; where there is knowledge, it will pass away. 9 For we know in part and we prophesy in part, 10 but when completeness comes, what is in part disappears. 11 When I was a child, I talked like a child, I thought like a child, I reasoned like a child. When I became a man, I put the ways of childhood behind me. 12 For now we see only a reflection as in a mirror; then we shall see face to face. Now I know in part; then I shall know fully, even as I am fully known.

13 And now these three remain: faith, hope and love. But the greatest of these is love.
***
God is faithful. And I have no doubt that He is showing Craig great and mighty things. Hidden things that are unsearchable unless we are in His presence. What He is showing me is that I am still loved — loved more than I can ever fathom. And, in the same way that I discovered the delight in learning to love my husband, there is joy in loving others. In putting others' needs first. There is joy in loving God and putting His desires first.
Isaiah 54:5 begins:
"For your Maker is your husband—the Lord Almighty is his name…"
My husband gave me a kiss last night, and I am grateful.
August 20, 2018 Comments Off on A Kiss From My Husband