Widowhood is weird. It happens suddenly, in an instant. One minute, you're married, the next minute, you're not. Your entire identity changes, and you have no control, no say in the matter.
A final breath. One last heartbeat. And then you are different. Everything is different. Widowhood is thrust upon you.
I tried to cook tonight. I boiled a bag of ready-made Thai rice and cut up some chicken tenders for a make-shift stir fry. I don't know anything about ingredients or flavor profiles. I squeezed a lemon over the chicken while it was in the pan and added salt and pepper. The other spices in the cupboard intimidate me. When all was said and done, I sat alone at the kitchen table and ate. The food was palatable, but far from flavorful. Afterward, I cried.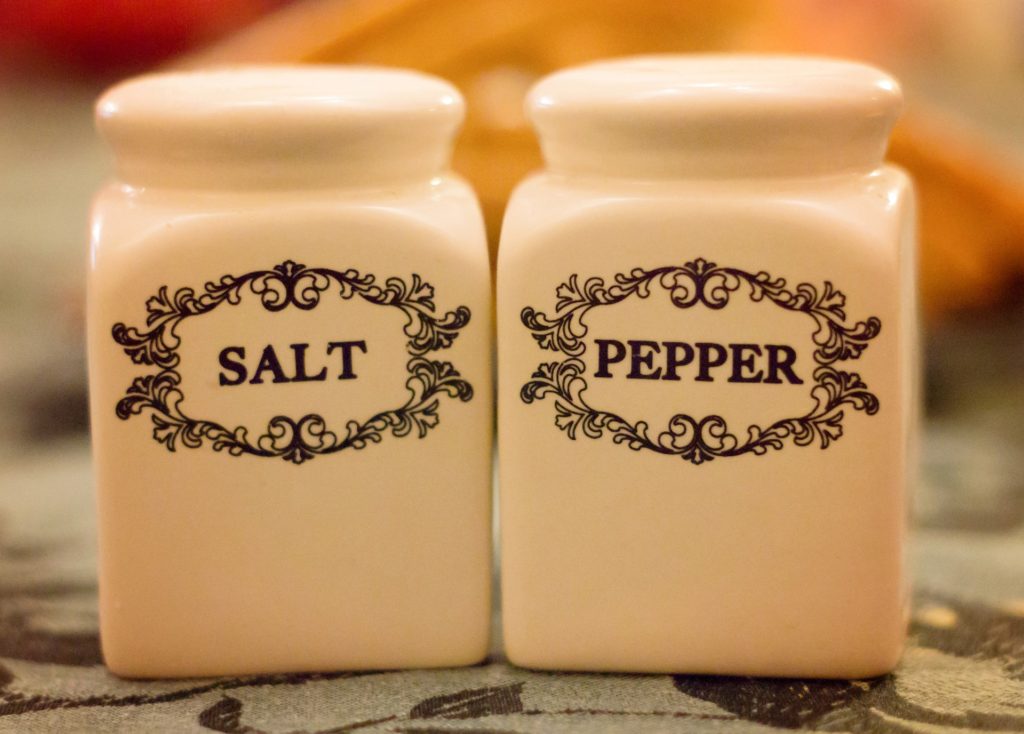 I cried because Craig was the chef in our home, and now he's gone. I cried because I not only loved his cooking, but I loved watching him cook. He enjoyed experimenting in the kitchen, like an artist playing with paint, and was an ardent Food Network fan. He could make the most incredible meals out of nothing.
When Craig visited me in New York City before we got married, he promptly sized up the meager provisions in my kitchen: four eggs, two Kaiser rolls, a cup of yogurt, a bottle of flat Coca-Cola, and a single-serving box of Cocoa Krispies. "Go hang out in there," he said, gesturing to the living area of my bite-size apartment. Only one person at a time could fit in the bantam kitchen, so I buried my nose in a book and listened to the clang of pots and the creak of the oven door from the other room. Sometime later, Craig emerged with the most amazing bread pudding I have ever eaten.
To think, I was going to make fried eggs.
I gave myself a pep talk through the tears as I washed the cutting board and a single plate after my meager chicken entrée. "At least I tried," I said out loud. "I know he's proud, because at least I tried." But I didn't try, really. Trying would mean picking out a recipe and buying the right ingredients and preparing a meal with some forethought. My dinner was two steps up from ramen soup. Still, I used the stove and not the microwave, so that must count for something. And six months into this journey, I am continually learning to give myself grace.
Widowhood is weird, because it brings to light all of the things that you took for granted that in fact brought you the deepest joy and comfort. For weeks after Craig passed, I still listened for the creak of the bannister when he came down the stairs in the morning. That was my cue to announce to the cats, "Daddy's awake!" and jump up from the couch to meet him in the kitchen. I would give him a good morning kiss and make his coffee while he wiped the sleep from his eyes. Then we would retreat back to the living room and Craig would claim his usual spot on the love seat while I curled up on the sofa to read Scripture or surf social media.
I camped in that spot for a full week as visitors came to the house, bringing cookies and cakes and condolences. Friends sat with me and held my hand and insisted that I do nothing but just receive the love and kindness that was offered. On a few occasions, they gently asked for information about life insurance policies or sought my input on funeral arrangements. And, they made sure that I would eat.
I miss seeing my husband in the kitchen and on the couch and in the car and in our bed at night. I miss our conversations and his mannerisms and knowing he was always a text or a call or mere steps away. I miss the rhythms of daily life, even with our unpredictable schedule, and the certainty that we would face together whatever challenges were in store. And I miss being a wife. His wife. The story of how we met and married was our joint testimony of God's awesome power and perfect plan. We would tell it in tandem–me sharing my part, and Craig chiming in with his–and the reaction was always the same. People knew that God was real, and that we were meant for each other.
Widowhood hasn't quite sunk in yet; I'm not sure it ever will. I still consider myself Craig's wife and often speak of him in the present tense. Even so, he would be the first to tell me that my true identity is not as his bride, but as a daughter of the Most High King. Years ago, Craig wrote me a letter in which he poured out his heart and shared his deep and unwavering love for me. The only one who loved me more is our Father in heaven, he said.
The seasons may change, but my identity has not. I am still a bride. I am still a daughter. And I am still deeply loved beyond all measure. My husband is in the other room. I will see him again soon enough, and together we will stand before our Lord and King. Until then, I will crack open a cookbook, and I will try something new.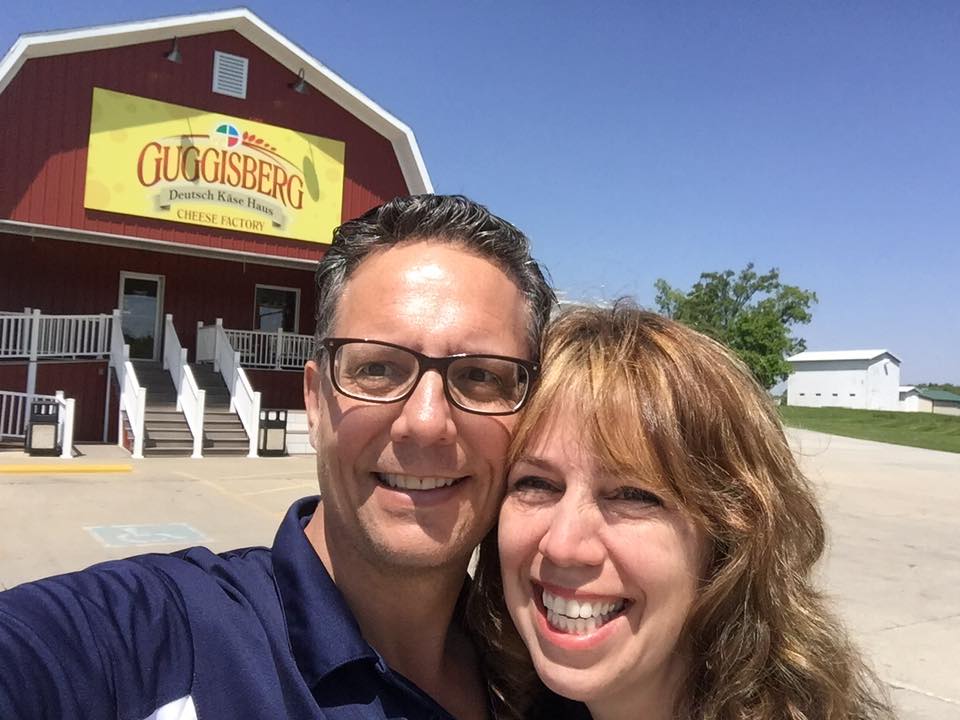 January 13, 2019 7 Comments
Every morning when I walk into the bathroom, Craig is there. His shaving cream and razor blades and hair gel are in the basket on the sink. His T-shirts and gym shorts are still folded neatly on top of the dresser in our closet. His sneakers stand at the ready by our bedroom door, so he can put them on for his morning walk to the park.
I cherish these things and have no plans to move them — much less remove them — any time soon. A friend who lost her husband to suicide many years ago cleansed her house of all his belongings two days after laying him to rest. When she shared that recently, the very thought of it shook me to the core. Her experience was different, of course, and everyone grieves in their own way. But, I cannot fathom a home without Craig in every room. He is still very present, still very much a part of my every day. He is in the ordinary things.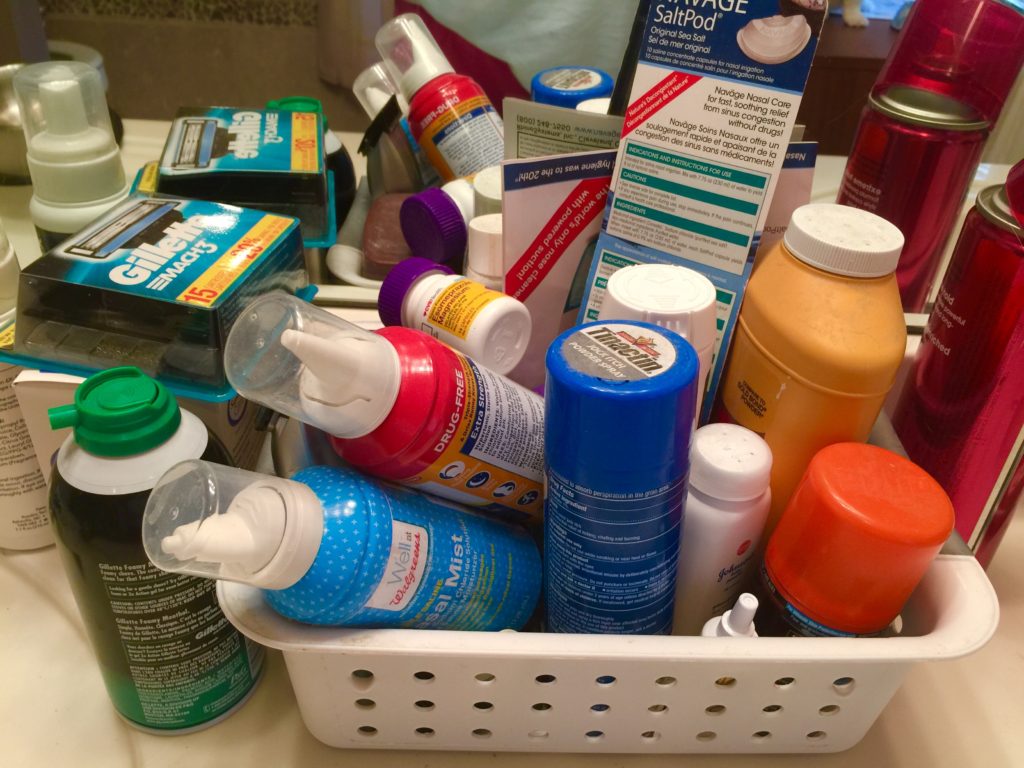 Some may call this the denial stage. Grief has a recognizable pattern, after all, with denial being at the forefront. I prefer to call it anticipation. I am fully aware that Craig is not coming back. But, I am equally aware that I will see him again soon. Will it be in our three-bedroom house in the Dallas suburbs? No. It will be when I go to join him and meet our Lord in the clouds. But until then, I have his things — the ordinary things — to remind me that we do have a future together, a glorious future more spectacular than I could ever imagine. And to remind me that he is still very much alive, more alive than ever before.
Praise be to the God and Father of our Lord Jesus Christ! In his great mercy he has given us new birth into a living hope through the resurrection of Jesus Christ from the dead, and into an inheritance that can never perish, spoil or fade. (1 Peter 1:3-4)
We have a living hope in Jesus Christ. Scripture says that we have this hope as an anchor for our soul, firm and secure. Although my heart is broken that my husband is in the other room and I can no longer hear his voice, I rejoice in the knowledge that both he and I will spend eternity in the presence of the King of Kings. As Craig wrote in his own epitaph:
Do not shed a tear or miss me for a moment, rather,
Trust in the Lord Jesus the Christ as Your Savior,
and you will join me soon in the Heavenly chorus of Worship of God Almighty.
Craig is here. His love fills my heart. His presence fills our home. And God speaks to us through the ordinary things.
***
Though you have not seen him, you love him; and even though you do not see him now, you believe in him and are filled with an inexpressible and glorious joy, for you are receiving the end result of your faith, the salvation of your souls. (1 Peter 1:8-9)
August 8, 2018 No Comments