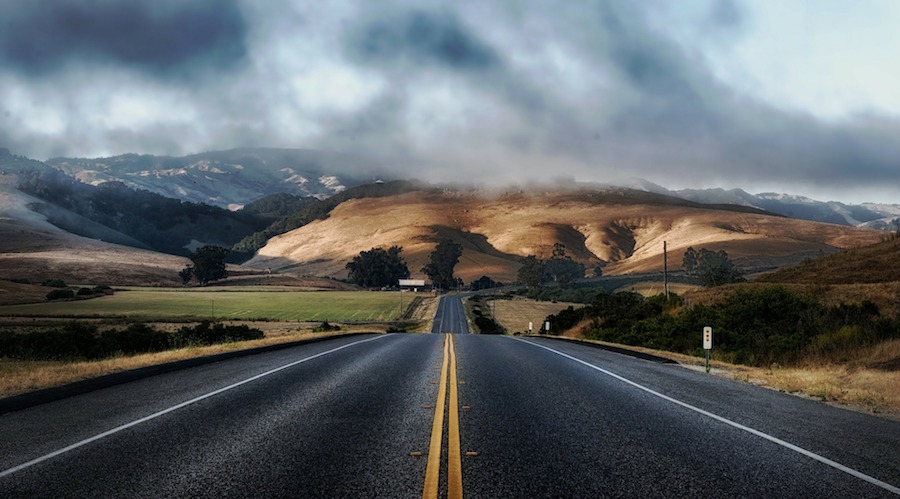 I can see the milestone on the near horizon. One year. A whole year. Where I used to count up—one week, one month, six months—now I've been counting down. Saturday will be 365 days since Craig passed. One year since my world changed. A year of transition, revelation, deep sorrow, and occasional joy.
One year.
Others have been counting, too. Friends and acquaintances have reached out this past week with words of comfort and concern. "How are you doing with the big day coming up?" "Do you have anything planned that day?" Their questions are rooted in sincerity and deep compassion. Yet, I found myself texting a fellow widow to ask, "Is it normal to want to punch them in the throat?"
I am an ingrate. But, grief is not logical. My friend affirmed my mudpuddle of emotions and shared from her own journey. The end of her message summarized so perfectly my feelings as I watch the days and hours tick by.
"There's no such thing as an easy answer to these types of questions. If I say I'm doing well, then I'm lying. But, there's no way for me to succinctly explain to you something you just can't understand if you haven't experienced it," she wrote.
Yes. That.
Truthfully, though, I am doing well. Last week was marked by two days of crippling grief and brain fog. But, yesterday was brilliant. I watched a friend's son get baptized. A mid-day video shoot for a long-time client went exceptionally well. In the evening, nearly 20 people gathered at my home for food and fellowship, healing prayer and a time of teaching in God's Word. The day was a series of successes and cause for celebration. I cried briefly as I said goodnight to my absent husband, but I went to bed grateful. I dare say, I felt content.
And let us consider how we may spur one another on toward love and good deeds, not giving up meeting together, as some are in the habit of doing, but encouraging one another—and all the more as you see the Day approaching.

HEBREWS 10:24-25 NIV
Life is a series of mile markers. Some bring great joy—graduations and weddings, new homes, new jobs, new birth. Others mark times of sadness and loss. The death of a parent. The death of a spouse. The death of a dream. But, the journey does not stop at the milestones. They are simply indicators of the profound events that we've experienced along the way, and point to the road ahead. They shape our perspective as we look back and look forward while helping us to find our place in the present.
And so, I face the road boldly, and encourage myself with the promises in God's Word. He gives us beauty for ashes, the oil of joy for mourning, the garment of praise for the spirit of despair. Yes, this is my temporary home. But, who knows what milestones lie beyond the next hill?
© 2019 Leslie J. Thompson. All rights reserved.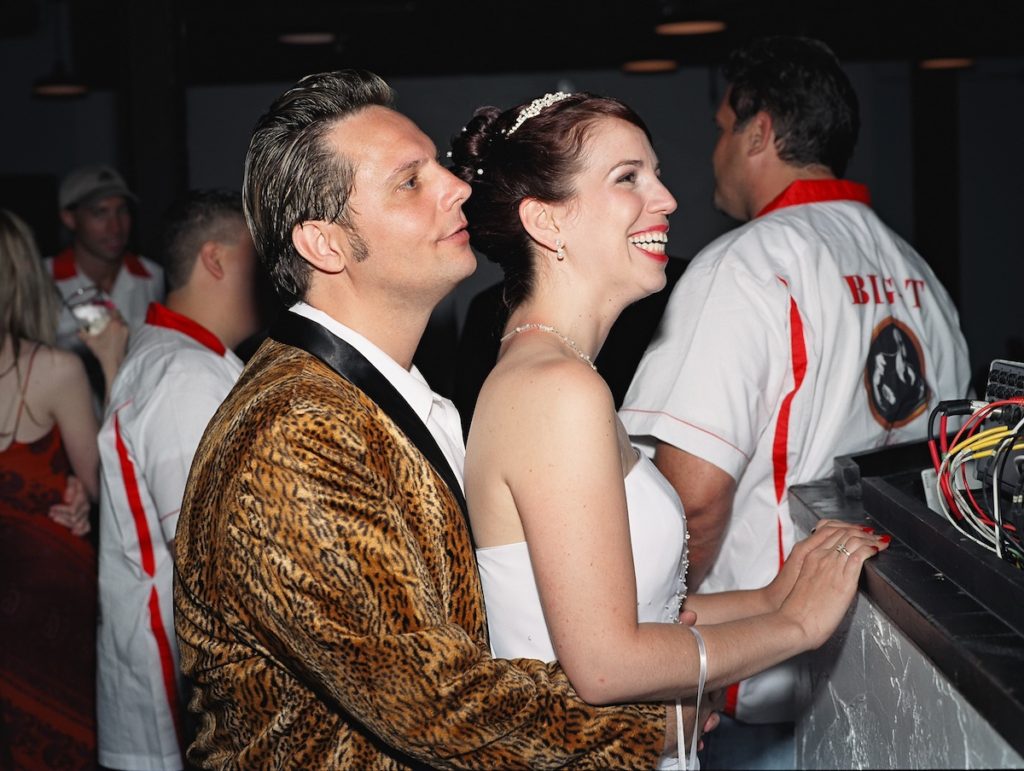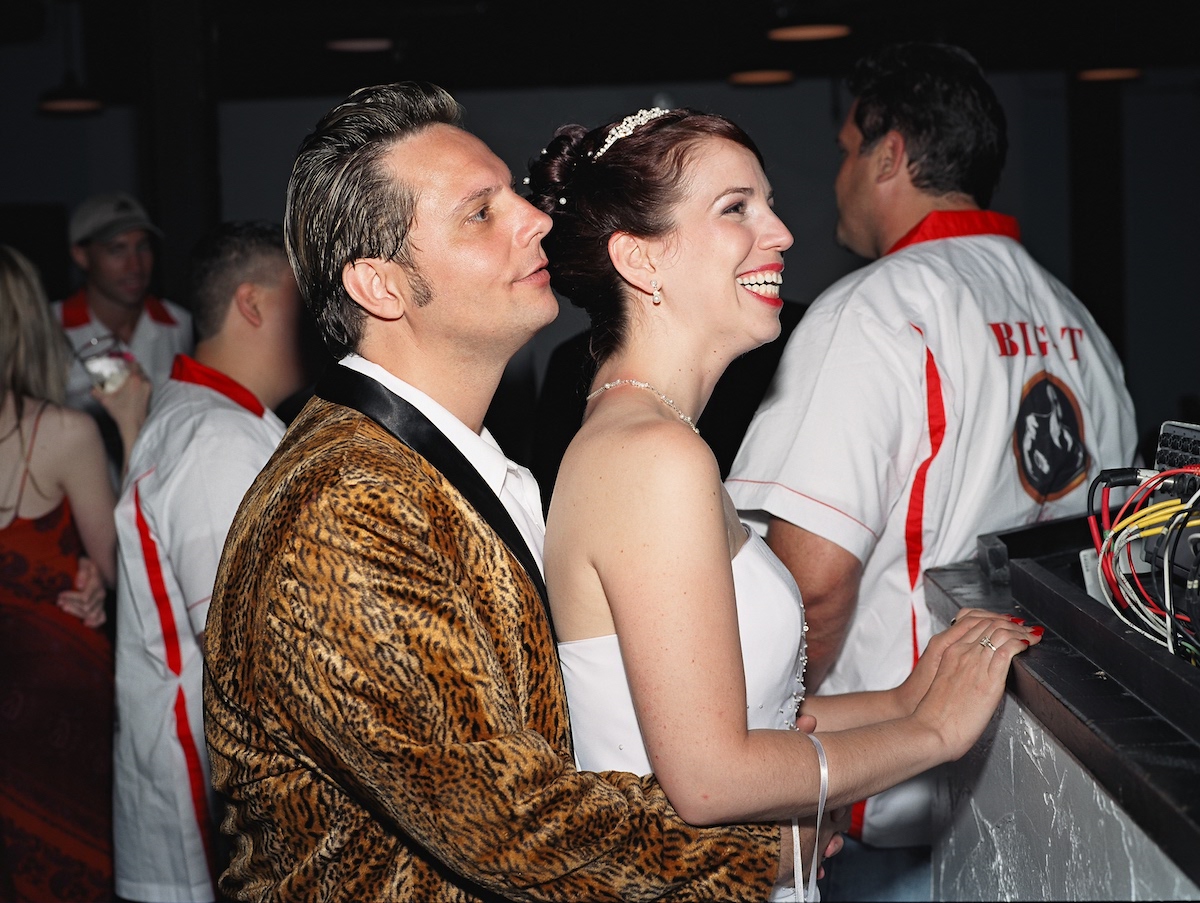 The Spirit of the Sovereign Lord is on me,
    because the Lord has anointed me
    to proclaim good news to the poor.
He has sent me to bind up the brokenhearted,
    to proclaim freedom for the captives
    and release from darkness for the prisoners,
to proclaim the year of the Lord's favor
    and the day of vengeance of our God,
to comfort all who mourn,
    and provide for those who grieve in Zion—
to bestow on them a crown of beauty
    instead of ashes,
the oil of joy
    instead of mourning,
and a garment of praise
    instead of a spirit of despair.
They will be called oaks of righteousness,
    a planting of the Lord
    for the display of his splendor.

ISAIAH 61:1-3 NIV
July 1, 2019 2 Comments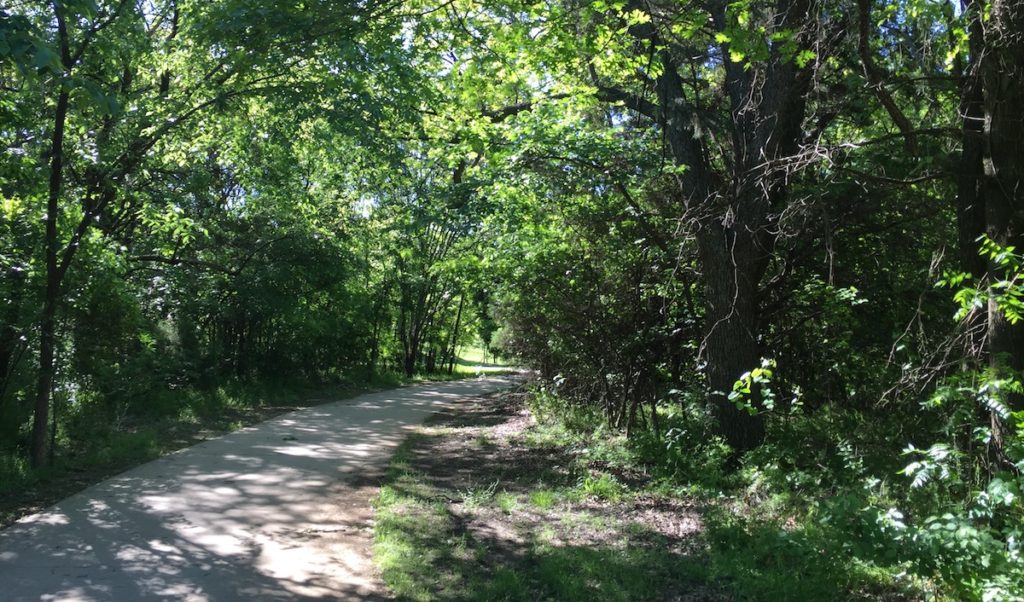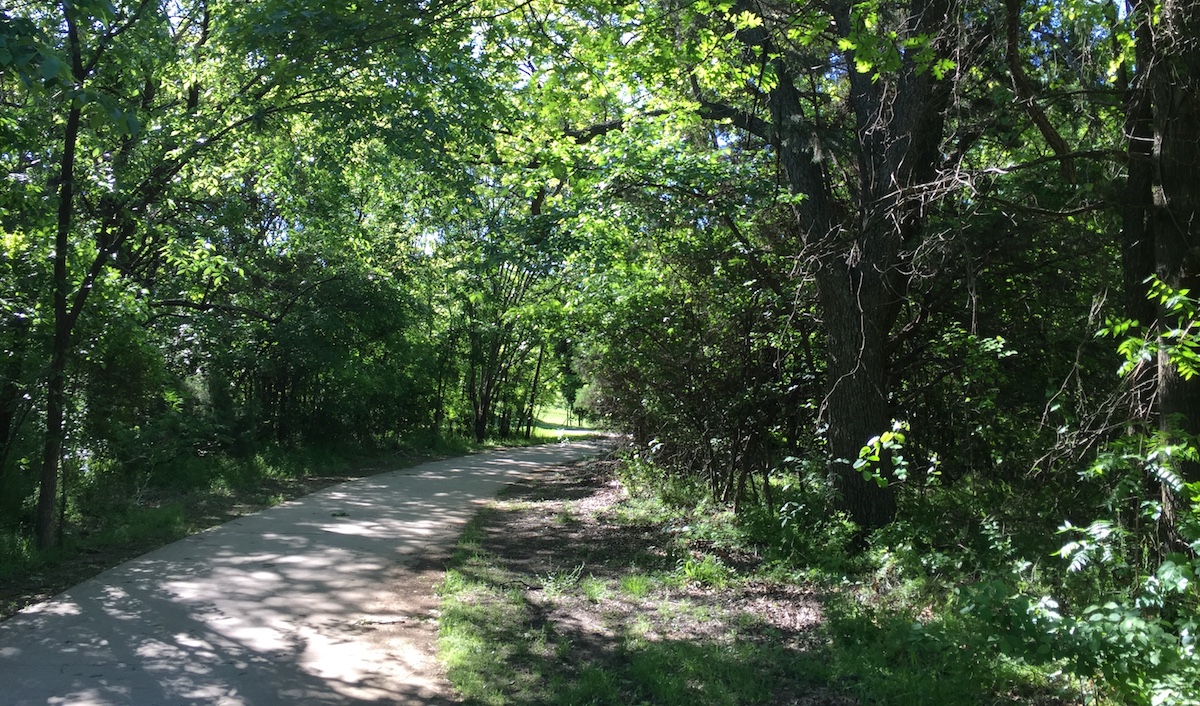 I was prepared for battle this morning. Sunglasses. Handkerchief. Cell phone fully charged. I expected pain. I expected warfare. I expected to revisit a place of suffering and toil.
Instead, I took a walk.
I knew I was going for a walk, of course. But, this was a meaningful walk, and the decision to go had been weighty. This morning was my first time walking to the park a half mile from our house—the park that Craig and I walked to together at least a dozen times in the weeks before he died last summer. The park where he sat on a bench in the shade and recorded a four-minute video in which he poured out his heart, begging viewers to stand strong against the lies of the enemy. A spirit of suicide was sweeping the nation, taking out notable figures like Kate Spade and Anthony Bourdain, along with thousands of teenagers and adults who had succumbed to depression. Craig was wrestling with it, as well, and our daily power walk was a weapon in his arsenal. Exercise releases endorphins, reducing the perception of pain. We had a plan. We could beat this.
Four weeks later, Craig lost the fight. And, I stopped going to the park.
I always loved to walk. I spent part of my youth in Germany and a decade in Manhattan; walking for me was a way of life. It felt as natural as breathing, and almost as necessary. The first year of our marriage, Craig and I took early morning walks around the golf course near our apartment complex, sharing thoughts and dreams as we became more closely knit as a couple. Walking was good exercise, but for me, it was about connection. Those walks fueled my love for my husband and refreshed my soul.
After we moved to our house, we rarely walked together. Occasionally, Craig would join me to take the dog around the block, or humor me by strolling through a street fair. I could trick him into walking when we went to Six Flags or traveled on vacation. But for the most part, walking was my thing, not his. So, I was pleasantly surprised last spring when he asked me for a suggested route to walk for 45 minutes. Two laps through the back alleys around our neighborhood and one time around the inner loop would do the trick, I replied, then realized just how mundane that path would be. Craig looked dismayed. "Or, you could walk to the park and do a loop around the trails. That's probably 45 minutes there and back," I said.
He set out the next morning on his own, returning home drenched in sweat. The following day, he was off again, strengthening muscles, building a routine. I was envious. After the first week, I asked whether I could join him. Sure, he said. What for him felt strenuous was for me pure bliss. Walking with my husband—my favorite person of all time. He stayed laser focused on keeping a brisk pace. I focused on speaking life over him, reminding him of his calling and God's promises. We were in the fight together, us against the world.
Do not be anxious about anything, but in every situation, by prayer and petition, with thanksgiving, make your requests known to God. And the peace of God, which transcends all understanding, will guard your hearts and minds in Christ Jesus.

Philippians 4:6-7 (NIV)
I thought about the park several times after Craig passed. How much I loved being out in nature, breathing the fresh air. I thought about keeping up the routine but always found an excuse. The late summer was too hot, I was traveling in the fall, and winter was cold and dreary.
But now, it's spring. Birds are chirping. Everything is green. I had nothing on my calendar. Today was the perfect day for a walk in the park.
I wore my sunglasses as I left the house, and the tears came quickly. They trickled down my cheeks as I turned left onto the main road. The first two blocks slope downhill, and gravity propelled me along. Dogs barked behind fences. A crow swooped low overhead. I sang softly to myself as I walked, settling my mind, picking up details. The world was in Technicolor.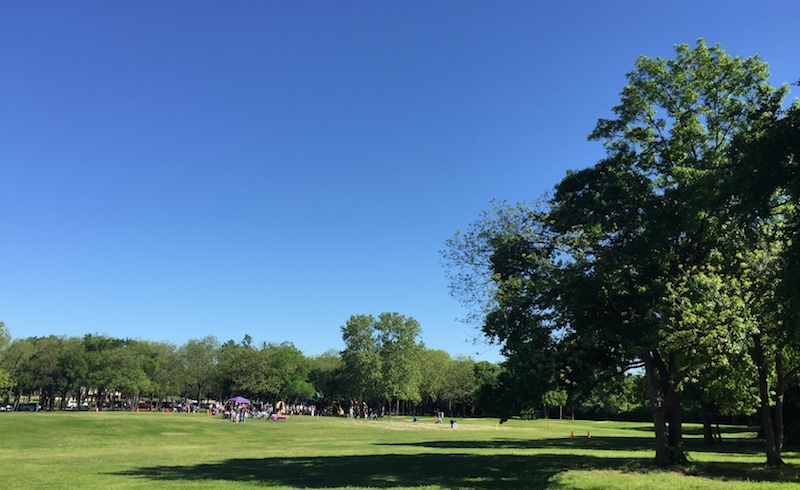 As I neared the park, I could see people gathered around a canopy tent by the tree line. Hundreds of plastic eggs were strewn across the grass nearby. Tomorrow is Easter Sunday, and families were there to celebrate. The children paced in anticipation, baskets at the ready, eyeing their bounty. They were waiting for permission to run. So was I.
I kept bracing for the pain, anticipating grief. But, it never came. Instead, I was captivated by the beautiful scenery and the bright sunshine and the cool breeze. The trails were empty, the atmosphere serene. I couldn't help myself—I was happy. Halfway around the loop, I decided to embrace the joy. What a spectacular morning. Perfect weather, and the perfect day for a walk. I wished Craig was with me, but I knew my Husband was there. Jesus was right by my side. How else could I explain the peace in my soul?
You will forget the shame of your youth and remember no more the reproach of your widowhood. For your Maker is your Husband–the Lord Almighty is His name

Isaiah 55:4b-5a
Whether I will make a walk to the park part of my daily routine remains to be seen. What I know for certain, however, is that I never walk alone. I am grateful for God's unfailing love, and for the comforting arms of my Savior. Jesus spent three days in the tomb—Scripture tells us that He was a man of sorrows and acquainted with grief. He is not afraid to walk with us through seasons of darkness. And, He walks us back out. The same Spirit that raised Jesus from the dead lives in me.
Today, I took a walk. Tomorrow is resurrection day.
---
For everything there is a season, and a time for every matter under heaven

Ecclesiastes 3:1
April 20, 2019 3 Comments