Do You Need a Rescue or a Relationship?
I woke up this morning thinking about the fact that God is always with us, but sometimes, we're not with Him. In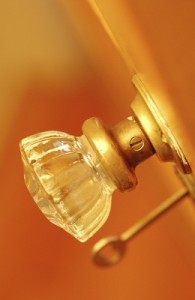 other words, when when we feel like life is really hard and we're all alone in the world, it's not because our Savior isn't in the picture. (God has said, "Never will I leave you; never will I forsake you.") It's because we're not connecting with him.
'Wait a second, lady,' you're probably saying, 'I've been praying for a breakthrough and petitioning God for weeks/months/years to help me out of this mess. How can you say that I'm not connecting with him?'
Think of it this way: You're in need, and you're looking at a door that's locked from the inside. The person that can help you is on the other side of the door. You're talking to them–telling them all about your troubles and frustrations and how much you need their help–and they can hear everything you're saying. But, they need you to unlock the door and let them in before they can help you. Telling someone all your problems when there's still a barrier between you may feel like you're asking for help. You can even start to feel bitter and resentful if they don't come charging in to deliver you from your trials. (They're right there, just a few inches away–why aren't they doing something?!) But, eventually, it's up to you to open the door and allow that person to get close.
Still not making sense? After all, God is omnipotent. When he hears our petitions, he has the power to overcome any obstacle to come to our aid.
Of course. But God is not a superhero on call. He is our loving Father. And, while he will help clean up our messes and is boundless in his mercy and grace, in the big picture, he wants a relationship with us.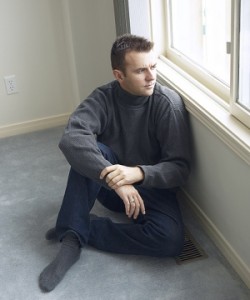 And that means sometimes we need to not only ask for God's help, but ask to know God. We need to pray not just for Him to provide a solution to our problems, but to instill in us His wisdom. Because when we're walking in His will, we're more likely to avoid troubles to begin with. And, when we are filled with the fruit of the Spirit–love, joy, peace, patience, kindness, goodness, faithfulness, gentleness and self control–then we are unphased by the trials and tribulations that life throws our way. We feel a deep and abiding sense of security in the arms of our loving Father that is unshakeable because we know Him. We know that we know that we know.
Some days, I find my desire to connect with God waning. I don't feel like putting in the effort. I don't feel like spending quiet time in His presence. I'm caught up in the world–I have too many projects on my plate, people to call, places to go–and my relationship with the Lord gets put on the back burner in much the same way that our relationship with our spouse and our friends can sometimes take second place to other "more pressing" concerns.
It's during those times that I simply pray for God to give me the desire to know Him better. "God, I don't want to slow down and spend time with you. Please help me want to want to." I know that I generally do what I want, so praying to have the want is the first step to drawing nearer to God.
We are each of us qualified and invited to be in relationship with Him. Doesn't matter your skin color, your upbringing, your education, or how badly you've sinned. Jesus Christ is Lord and Savior to all who ask for His help. If you're afraid to ask, then just ask for the courage to ask.
Unlock the door, and He'll come in.
Then Peter began to speak: "I now realize how true it is that God does not show favoritism but accepts men from every nation who fear him and do what is right…." (Acts 10:24-35 NIV)