Category —
What We're Watching
Over Memorial Day Weekend, I had the pleasure of meeting Martin and Kim Dale, longtime friends of my husband, Craig, and directors of Youth With a Mission (YWAM) in Houston, Texas. They were in town for a conference, and Craig was eager to get together, given that it had been more than ten years since he had seen them last. We rendezvous'd on Saturday afternoon at a lovely Greek cafe in north Dallas and spent some 90 minutes sharing stories over hummus and baklava. I left with a full belly and a humble heart.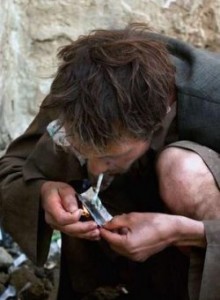 You see, Martin and Kim are passionate people. They have a genuine calling to help the kind of individuals whom many would look upon with disdain or dismiss as "hopeless". Specifically, YWAM Houston ministers to prostitutes, crack addicts, transexuals, drug dealers and gang members in an effort to rescue them from the streets and help them turn their lives around. They also train teens and young adults for ministry, equipping them with the skills and courage to enter the roughest inner city neighborhoods and offer assistance to anyone in need. The group is part of YWAM International, which currently operates in more than 1000 locations across 149 countries.
The Dales share the combined giftings of compassion and evangelism, and have dedicated their lives to reaching the lost. They also manage to do it in a way that's not preachy or self-righteous. If I say any more, that's exactly how I'm likely to come off, so I'll let the video do the talking.
Rescue those being led away to death; hold back those staggering toward slaughter. (Proverbs 24:11)
May 27, 2008 No Comments
Everything I know about tenacity I learned from Dancing With the Stars.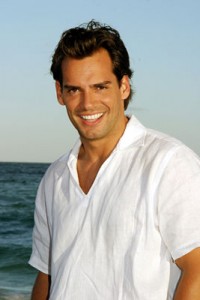 Okay, not everything, but a lot. Specifically, I learned it from Cristián de la Fuente, the muy caliente Chilean hunk who won viewers' hearts and votes after suffering a serious injury executing an enthusiastic samba halfway into the season.
Most people would have quit the competition after ripping a tendon in their arm. My husband just had rotator cuff surgery, and I know that the pain alone is enough to slow even the most stalwart individual. But not my man Cristián. Oh no, this toothsome TV thespian was going to follow through on his commitment to his fans and dance his way into the annals of pop culture history, no matter the cost. 
And dance he did! Cristián and his professional partner Cheryl Burke exercised a combination of dogged persistence and creative choreography to circumnavigate his injury, consequently landing a spot in last week's finals. Sure, Kristi Yamaguchi eventually took home the fabulous mirror ball trophy. But, Cristián showed HEART. He never quit, despite the challenges, and turned an obstacle into the opportunity of a lifetime.
To my mind, Señor de la Fuente is an exemplary model of discipline and determination, no matter the goal. He has won my respect and admiration for his exemplary character and unflagging work ethic.
It doesn't hurt that he also has buns of steel.
Cristián de la Fuente and Cheryl Burke perform their freestyle routine in the finale of Dancing with the Stars
May 23, 2008 2 Comments