Category —
Featured
Imagine that you are sitting on a motorcycle at the entrance to a sprawling arboretum, filled with the most exotic flowers, verdant plants and magnificent trees that you have ever seen. Far and wide, the landscape is covered with vibrant colors, delicate blossoms, and lush foliage.
A walking path cuts through the center of the arboretum, making a direct line from the entrance to the exit, which is far off in the distance—much too far for you to see. Offshoots from the main path lead into different parts of the arboretum—shady areas perfect for lounging, ponds that are home to all types of fish and beautiful water fowl, and tall grasses that beckon you to run and play.
As you sit at the entrance to the arboretum, you lean forward on your motorcycle and rev the engine. Lifting both feet off the ground in one swift motion, you take off like a rocket, zooming straight along the center path toward the exit gate. You are driving so fast, your eyes fixated on the pavement ahead of you, that you don't notice the flowers or the trees or the birds. You are scanning the horizon for the exit gate—you know it's there—because somebody told you that just beyond the arboretum is a beautiful garden where you can see the most incredible flowers and trees and all manner of wildlife. You can relax and play there, and you will be happy.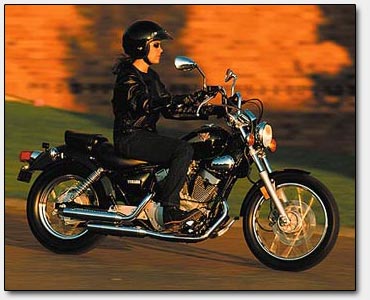 So often, we find ourselves speeding through life, trying to get to the "next garden" as quickly as possible without taking the time to appreciate the place we are in. We've heard that just past the exit to this place is a better place—a bigger house, a better job, a more thoughtful spouse, a retirement condo on the beach—and we race to get there, our eyes fixated on the path ahead.
The distractions of this world only fuel our journey. We cruise on, powered by days of office drudgery and nights in front of the TV, without taking time to appreciate where we are. We ignore relationships, say we're too busy to volunteer, postpone taking action on our personal goals, and cut short our prayer time (if we pray at all). We focus on "just getting through the day," so that we can be one step closer to the promise of a better tomorrow.
Ephesians 2:10 tells us, "For we are God's workmanship, created in Christ Jesus to do good works, which God prepared in advance for us to do." Each of us is here for a purpose—you are here for a purpose. To know that purpose and walk out God's plan for your life, you have to look at where He has you right now. Not where you want to be. Not where the grass is said to be greener. Not that goal off on the horizon, but where you are right now.
When we are driving full throttle along the walking path, cutting straight through life at lightning speed on our way to what we believe is a happier future, we miss the beauty of our surroundings. We fail to see the glorious garden in which God has put us in this very moment, or the side paths He is guiding us to follow for remarkable, once-in-a-lifetime experiences. Whether your garden is the inner city streets of New York the open plains of Iowa—whether it's in a comfortable suburban enclave or a cramped trailer park—it is full of the beauty of God's creation. It is full of people.
I encourage you today to slow down and spend a few minutes with the Lord. Ask Him who you can lift up today, and how you can better appreciate the place that you are in. Turn off the TV, log out of Facebook, and put down your cell phone. Take a moment of pause, and ask Him to show you the beauty that is all around you. Even in the tough times, we are surrounded by the beauty of God's grace. Every challenge presents an opportunity for growth. Every meeting presents an opportunity for connection. Every relationship presents an opportunity to express His love.
You are here for a reason. Don't drive through life so fast that you miss it.
He says, "Be still, and know that I am God; I will be exalted among the nations, I will be exalted in the earth." Psalm 46:10
November 8, 2011 3 Comments
This time of year, the Internet is overflowing with articles and tools designed to help people break old habits and embrace new ones. From fitness tips and calorie trackers to budgeting programs, reading plans, DIY projects and self-help guides, they all share one aim: to foster positive change.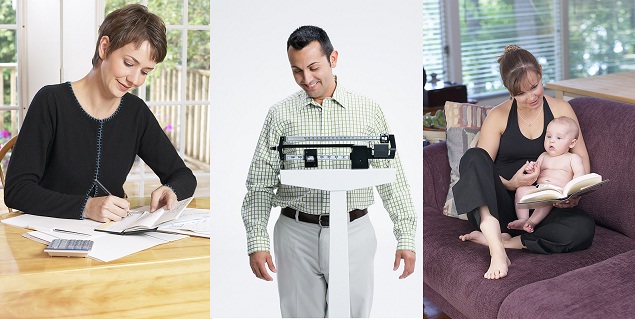 Most Americans enter into the first weeks of the year full of enthusiasm, proudly proclaiming their New Year's Resolutions. I will admit that I'm no exception. In addition to reading through the Bible in one year (something I have done previously and enjoyed), I intend to work out at least 5 days/week with the goal of building muscle, improving my cardiovascular strength, and (of course) losing 10 pounds.
As I thought about ways to increase my chances of long-term success, I started to consider the root of the word "resolution." When we make a resolution, we resolve to do something, what does that really mean?
Random House Dictionary defines the term resolve as, "to come to a definite or earnest decision about; determine (to do something)." Those words are key — definite, earnest, determine(d). There's no ambiguity there. When we resolve to do something, we are serious.
In addition, the dictionary includes two more definitions that I believe are worth noting:
to reduce or convert by, or as by, breaking up or disintegration (usually fol. by to or into ).
to convert or transform by any process (often used reflexively).
Making a resolution is a transformative process — we are breaking with the status quo and converting to a new system (whether that is following a healthy eating plan, using Quickbooks for accounting, or allocating 10 minutes each morning to prayer).  When we make a New Year's Resolution, the ultimate goal is to be transformed.
"Resolution" also shares the same root as "resolute," which means to be firmly resolved or determined; set in purpose or opinion. Again, we are firm in our convictions and set on a path toward positive change. When we make a resolution, we should be unshakeable.
With the Christmas season having just passed, I am reminded of the resolve demonstrated by Joseph, perhaps one of the greatest unsung heroes of scripture. While traveling with his young fiancee, Joseph is presented with a difficult and very emotional choice:
…Mary was pledged to be married to Joseph, but before they came together, she was found to be pregnant through the Holy Spirit. Because Joseph her husband was faithful to the law, and yet did not want to expose her to public disgrace, he had in mind to divorce her quietly. But after he had considered this, an angel of the Lord appeared to him in a dream and said, "Joseph son of David, do not be afraid to take Mary home as your wife, because what is conceived in her is from the Holy Spirit. She will give birth to a son, and you are to give him the name Jesus because he will save his people from their sins." (Matthew 1:18-21)
Bear in mind that in Joseph's day and age, Mary could have been stoned to death had she been found to be pregnant out of wedlock. Stoned to death. Her life was literally in his hands. What's more, Joseph could have been cast out of society for choosing to stay with her — and here an angel was telling him to take Mary as his wife and accept the child as his own?
Think about the magnitude of that decision. Think about the conviction it takes to accept that burden — to take that risk — and walk in obedience. Joseph demonstrates this kind of resolve:
When Joseph woke up, he did what the angel of the Lord had commanded him and took Mary home as his wife. But he did not consummate their marriage until she gave birth to a son. And he gave him the name Jesus. (Matthew 1:24-25, emphasis mine.)
Joseph made the ultimate New Year's Resolution: he resolved to trust God. After Jesus was born, Joseph was again visited by an angel of the Lord, first telling him when to flee with his family to Egypt, and later telling him when to return to Israel. Each time, without hesitation, Joseph obeyed. He was set in his opinion that God is trustworthy. He was earnest in his decision to follow God's directives, and because of his resolve, his life and the future of all mankind was transformed.
This year, as you write down your resolutions, I encourage you to put God on the list. Make a commitment to spend some time with the Lord, getting to know Him and asking for guidance.  Jesus tells His followers, "Ask and it will be given to you; seek and you will find; knock and the door will be opened to you. For everyone who asks receives; the one who seeks finds; and to the one who knocks, the door will be opened." (Matthew 7:7-8)
Resolve to ask, seek and knock this year. I promise, you will be transformed.
January 1, 2011 1 Comment