Category —
Featured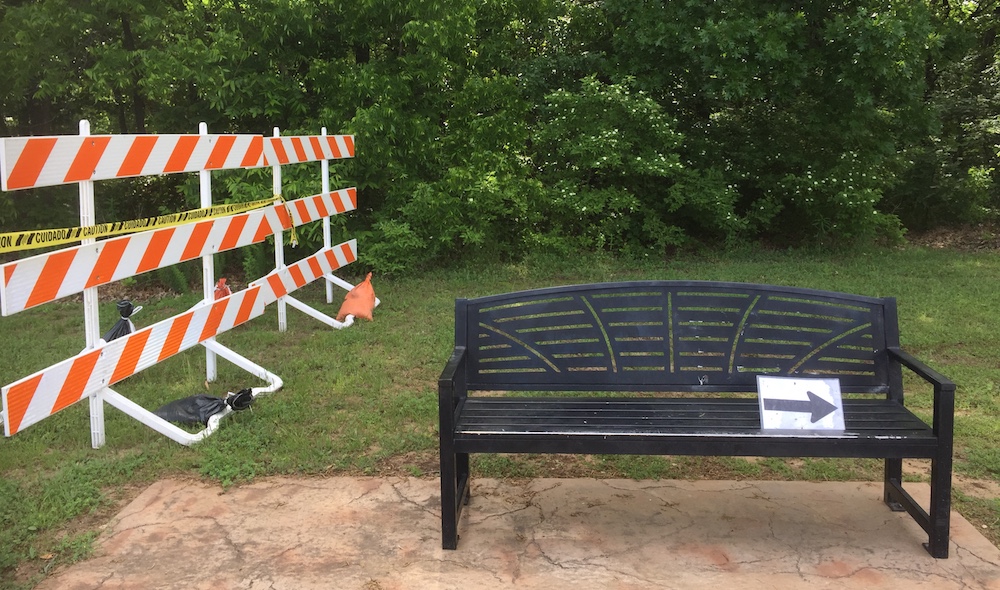 Today is ten months since Craig died. I have pondered this milestone for the past week—what it might feel like, and whether I should do anything special to celebrate him. I considered recording a video, and I might still, but I had neither the time nor the mental bandwidth this morning to gather my thoughts. So, I opted for a walk.
A walk would provide a time of quiet reflection–the perfect way to honor the occasion. I could walk to the park and follow the winding trail through the woods where Craig and I walked together last spring. I would enjoy the sights and sounds of nature and think about those last precious days with my husband as I retraced our steps.
Of course, God had other plans.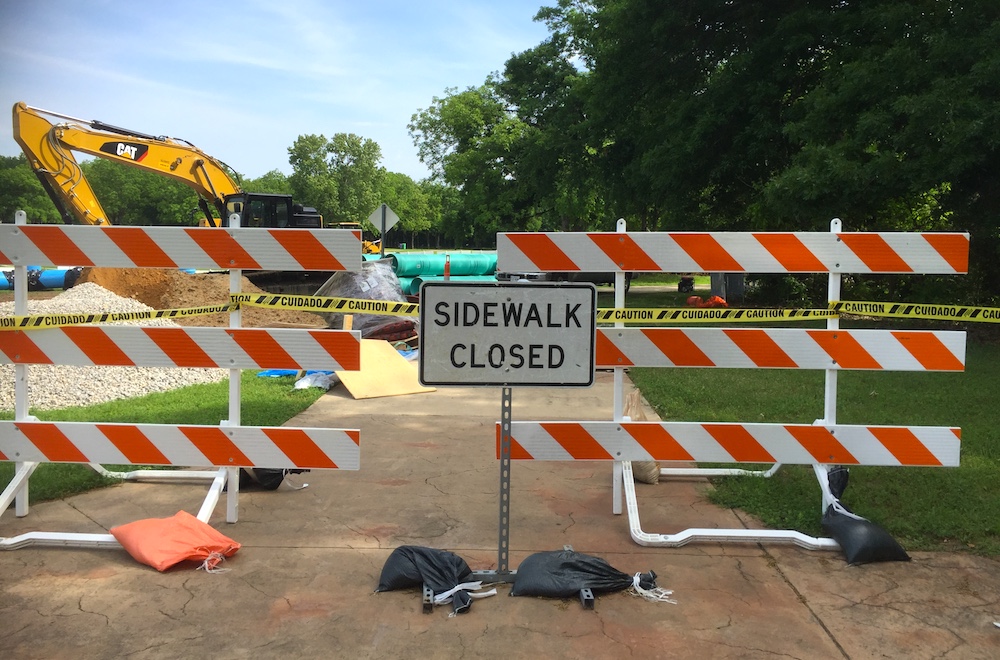 I arrived at the park to discover the sidewalk was closed. The earth had been torn up and a team of workers were installing large pipes underground. Signs pointed to an alternate route, and I veered toward the new course, realizing that I didn't have much choice. How appropriate that I would encounter an unexpected detour on the day I was commemorating Craig's death—the most unexpected detour of all.
The new path took me past the playground, which was surprisingly empty, and around a cluster of trees before connecting back to the familiar trail. I noticed that the city had installed new signs every few feet along the path, inviting children and visitors to take a "Story Stroll." Each station invited kids to notice interesting things in their surroundings, explore new places, and imagine the possibilities.
God whispered: This is a new story.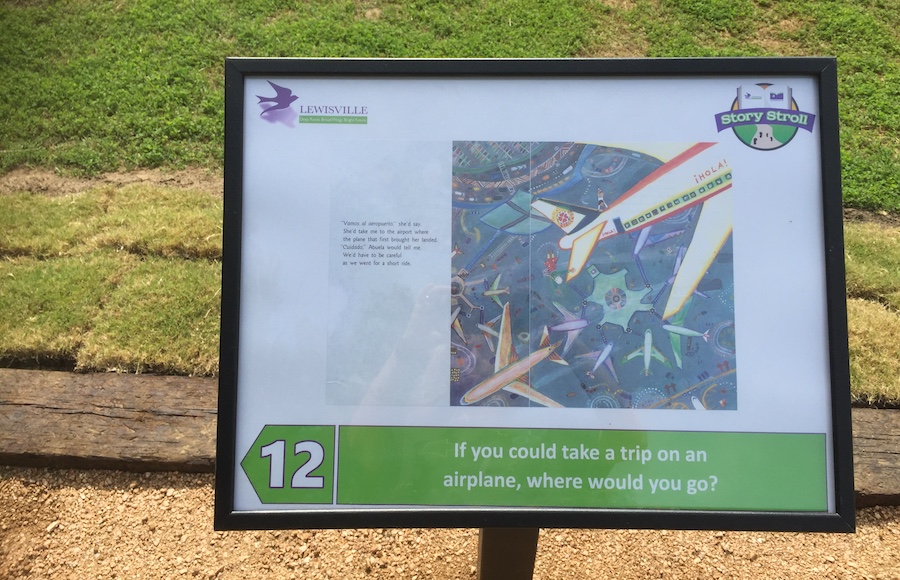 I walked through the woods, doing only the inner loop and not the full power walk that Craig and I took together. That path was meant to work up a sweat and shake loose the darkness that had taken hold of his mind. This walk was meant for reminiscing. I did not need to hurry. Nothing needed fixing.
In the center of the trees, I caught the delicious scent of honeysuckle. My eyes scanned the branches and brambles for the source, and I spotted the wild vines a few feet further down the trail. The memories came swiftly and made me smile. Honeysuckle grew along the driveway of the house where I grew up, and I smelled it every day when I came home from school. I was a latchkey kid, and learned at an early age to fend for myself. The sweet aroma was a gentle reminder: I know how to be alone.
Jesus said, "Let the little children come to me, and do not hinder them, for the kingdom of heaven belongs to such as these."

Matthew 19:14
Making my way back toward the main road, I was happy to see a mother and her children had staked claim to the playground. I decided to leave the park through the main exit, rather than walk back to the path that Craig and I used to follow. God spoke to my heart again. You don't have to retrace your steps. Both routes would lead me home.
Ten months in, I am learning to accept the unplanned, to walk boldly along the alternate route. God wants to take me someplace new, and there is beauty in the detour.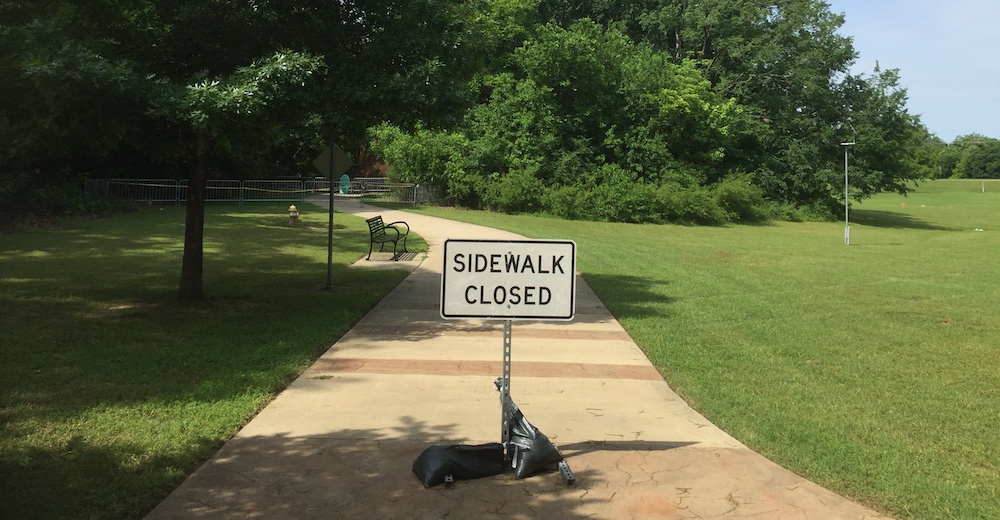 Trust in the Lord with all your heart,
And lean not on your own understanding;
In all your ways acknowledge Him,
And He shall direct your paths.

Proverbs 3:5-6
May 6, 2019 3 Comments
Widowhood is weird. It happens suddenly, in an instant. One minute, you're married, the next minute, you're not. Your entire identity changes, and you have no control, no say in the matter.
A final breath. One last heartbeat. And then you are different. Everything is different. Widowhood is thrust upon you.
I tried to cook tonight. I boiled a bag of ready-made Thai rice and cut up some chicken tenders for a make-shift stir fry. I don't know anything about ingredients or flavor profiles. I squeezed a lemon over the chicken while it was in the pan and added salt and pepper. The other spices in the cupboard intimidate me. When all was said and done, I sat alone at the kitchen table and ate. The food was palatable, but far from flavorful. Afterward, I cried.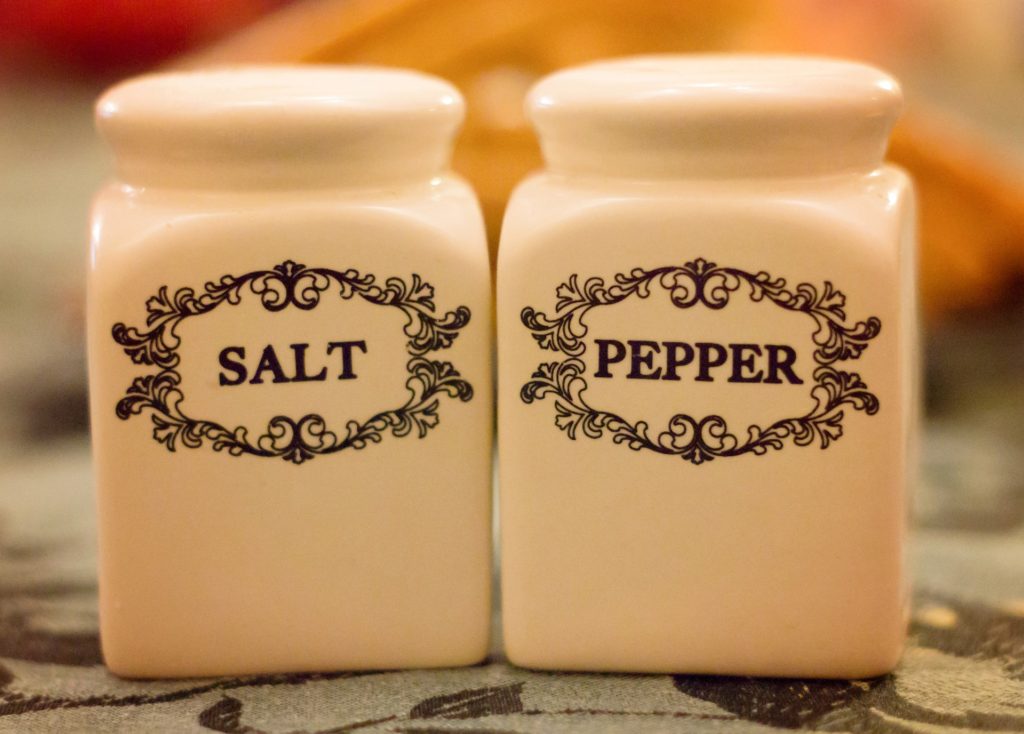 I cried because Craig was the chef in our home, and now he's gone. I cried because I not only loved his cooking, but I loved watching him cook. He enjoyed experimenting in the kitchen, like an artist playing with paint, and was an ardent Food Network fan. He could make the most incredible meals out of nothing.
When Craig visited me in New York City before we got married, he promptly sized up the meager provisions in my kitchen: four eggs, two Kaiser rolls, a cup of yogurt, a bottle of flat Coca-Cola, and a single-serving box of Cocoa Krispies. "Go hang out in there," he said, gesturing to the living area of my bite-size apartment. Only one person at a time could fit in the bantam kitchen, so I buried my nose in a book and listened to the clang of pots and the creak of the oven door from the other room. Sometime later, Craig emerged with the most amazing bread pudding I have ever eaten.
To think, I was going to make fried eggs.
I gave myself a pep talk through the tears as I washed the cutting board and a single plate after my meager chicken entrée. "At least I tried," I said out loud. "I know he's proud, because at least I tried." But I didn't try, really. Trying would mean picking out a recipe and buying the right ingredients and preparing a meal with some forethought. My dinner was two steps up from ramen soup. Still, I used the stove and not the microwave, so that must count for something. And six months into this journey, I am continually learning to give myself grace.
Widowhood is weird, because it brings to light all of the things that you took for granted that in fact brought you the deepest joy and comfort. For weeks after Craig passed, I still listened for the creak of the bannister when he came down the stairs in the morning. That was my cue to announce to the cats, "Daddy's awake!" and jump up from the couch to meet him in the kitchen. I would give him a good morning kiss and make his coffee while he wiped the sleep from his eyes. Then we would retreat back to the living room and Craig would claim his usual spot on the love seat while I curled up on the sofa to read Scripture or surf social media.
I camped in that spot for a full week as visitors came to the house, bringing cookies and cakes and condolences. Friends sat with me and held my hand and insisted that I do nothing but just receive the love and kindness that was offered. On a few occasions, they gently asked for information about life insurance policies or sought my input on funeral arrangements. And, they made sure that I would eat.
I miss seeing my husband in the kitchen and on the couch and in the car and in our bed at night. I miss our conversations and his mannerisms and knowing he was always a text or a call or mere steps away. I miss the rhythms of daily life, even with our unpredictable schedule, and the certainty that we would face together whatever challenges were in store. And I miss being a wife. His wife. The story of how we met and married was our joint testimony of God's awesome power and perfect plan. We would tell it in tandem–me sharing my part, and Craig chiming in with his–and the reaction was always the same. People knew that God was real, and that we were meant for each other.
Widowhood hasn't quite sunk in yet; I'm not sure it ever will. I still consider myself Craig's wife and often speak of him in the present tense. Even so, he would be the first to tell me that my true identity is not as his bride, but as a daughter of the Most High King. Years ago, Craig wrote me a letter in which he poured out his heart and shared his deep and unwavering love for me. The only one who loved me more is our Father in heaven, he said.
The seasons may change, but my identity has not. I am still a bride. I am still a daughter. And I am still deeply loved beyond all measure. My husband is in the other room. I will see him again soon enough, and together we will stand before our Lord and King. Until then, I will crack open a cookbook, and I will try something new.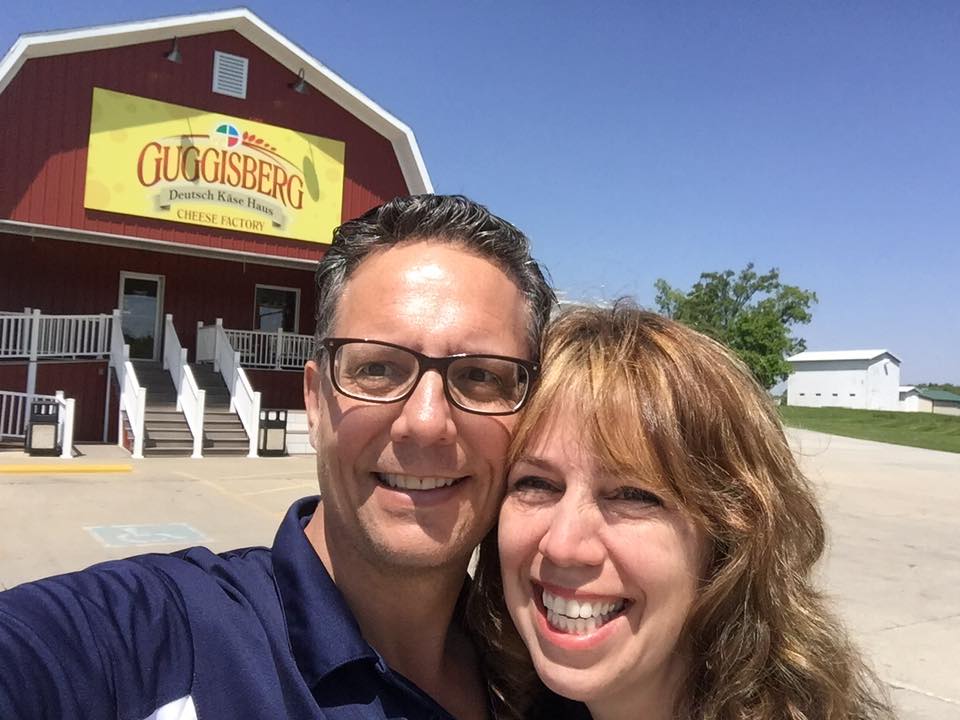 January 13, 2019 7 Comments