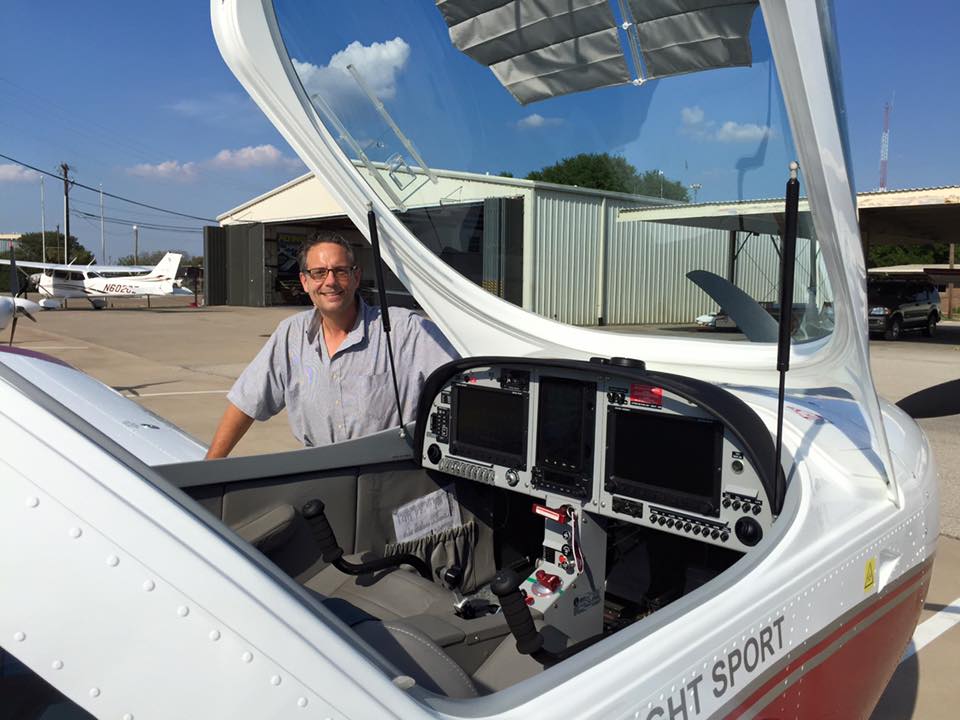 In the first days and weeks after Craig passed, well-meaning friends struggled to find words of solace. Many understood that experiencing the fullness of sorrow can be healing, while others longed to offer comfort and hope by looking ahead toward a future beyond the searing pain. A phrase I heard more than once (and loathed from the start) was that, in time, I would adapt to "the new normal."
For someone in the throes of grief, those words are a kick in the gut. The very idea of life without the person you have lost is an insult to the senses. Suggesting that their absence could in any way eventually feel "normal" struck me as both disrespectful and dishonest.
The word "normal" also carries with it some measure of certainty. Normal is predictable; it is commonplace. But grief, by its very nature, is disruptive. Grief creates chaos and turns life upside down, and though it may lessen over time, it never really leaves. It lurks in landscapes and photos and familiar smells. Months or years after the initial loss, grief shows up and throws a sucker punch.
I had plenty on my mind yesterday, while I was driving to a local production studio for a video shoot. I had made sure to copy the client's script onto a USB drive and brought a portable hard drive with me to transfer the footage. Speeding along the President George Bush Turnpike, I calculated how much time I would need to edit the video later that afternoon, and contemplated grabbing takeout on my way home. All was right with the world, as I exited onto Trinity Mills. And then it wasn't.
I suddenly realized that I was driving toward Addison Airport—the same route Craig and I used to take at least once a week when he got his pilot's license back in 2015. Every building and tree was seared into my memory. I could picture the chairs and the coffee machine and the small fridge with bottled water in the hanger, where I would wait for Craig—feeling equal parts anxious and proud—while he would go up with his flight instructor. On the drive home, I would ask him to tell me everything that he had learned and listen attentively as he rolled through the details. Getting his pilot's license had been a lifelong dream, but Craig only pursued it after we started our aerial video business to meet FAA requirements at the time for commercial drone operators. He was harder on himself than necessary as he completed his flight training and, ultimately, passed the exam with ease. I flew with him only twice. What I wouldn't give for just one more hour I the air together.
As I turned onto Midway Road, I could see a small plane overhead coming in for a landing on the airstrip a few hundred yards away. Memories came flooding back, and tears trickled down my cheeks. "Ow, Daddy. Ow, ow, ow," I said out loud, telling God plainly how much the grief hurt my heart. I took several deep breaths, knowing that I needed to pull myself together by the time I made it to the studio. "It still hurts so bad," I muttered. Where was this font of pain coming from? I felt ambushed.
But, by the time I walked into the studio, I was all smiles. The camera operator had never met Craig, and I saw no reason to burden him with my grief. We had work to do. Part of my job also is to put the client and crew at ease to ensure everything goes smoothly. Feelings would have to wait.
At times, I lean into the heartache, wringing tears from my eyes in honor of my husband. For the most part, however, I choose not to wallow in sadness. I have people to see and places to go. Grief took a cheap shot yesterday. It cold-cocked me in the car. But I'm still standing. Those many memories, albeit painful, keep Craig front-of-mind. For that, I am grateful. Our adventures made me who I am today. Although I will never accept his absence as "normal," I have learned to navigate the sadness—to tuck away my tears, when needed, and to freely let them flow at home or with friends. I have learned that grief strips away all pretense to bring us closer to others. And I have learned that, despite my reticence, there indeed is a future beyond the searing pain.
February 23, 2019 No Comments
Widowhood is weird. It happens suddenly, in an instant. One minute, you're married, the next minute, you're not. Your entire identity changes, and you have no control, no say in the matter.
A final breath. One last heartbeat. And then you are different. Everything is different. Widowhood is thrust upon you.
I tried to cook tonight. I boiled a bag of ready-made Thai rice and cut up some chicken tenders for a make-shift stir fry. I don't know anything about ingredients or flavor profiles. I squeezed a lemon over the chicken while it was in the pan and added salt and pepper. The other spices in the cupboard intimidate me. When all was said and done, I sat alone at the kitchen table and ate. The food was palatable, but far from flavorful. Afterward, I cried.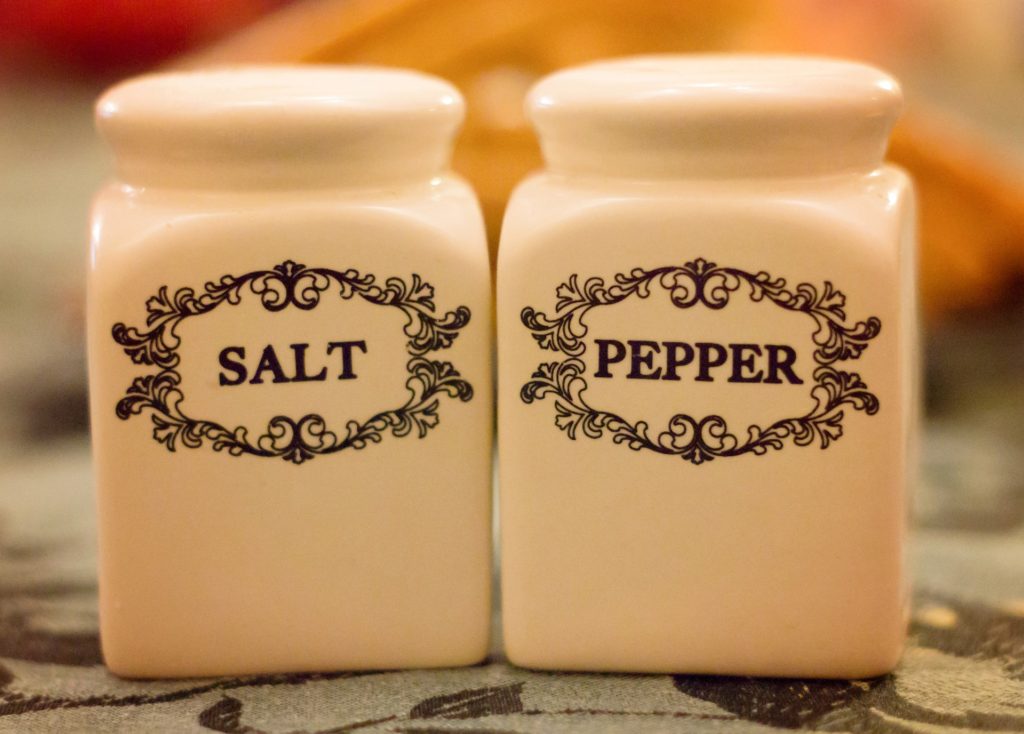 I cried because Craig was the chef in our home, and now he's gone. I cried because I not only loved his cooking, but I loved watching him cook. He enjoyed experimenting in the kitchen, like an artist playing with paint, and was an ardent Food Network fan. He could make the most incredible meals out of nothing.
When Craig visited me in New York City before we got married, he promptly sized up the meager provisions in my kitchen: four eggs, two Kaiser rolls, a cup of yogurt, a bottle of flat Coca-Cola, and a single-serving box of Cocoa Krispies. "Go hang out in there," he said, gesturing to the living area of my bite-size apartment. Only one person at a time could fit in the bantam kitchen, so I buried my nose in a book and listened to the clang of pots and the creak of the oven door from the other room. Sometime later, Craig emerged with the most amazing bread pudding I have ever eaten.
To think, I was going to make fried eggs.
I gave myself a pep talk through the tears as I washed the cutting board and a single plate after my meager chicken entrée. "At least I tried," I said out loud. "I know he's proud, because at least I tried." But I didn't try, really. Trying would mean picking out a recipe and buying the right ingredients and preparing a meal with some forethought. My dinner was two steps up from ramen soup. Still, I used the stove and not the microwave, so that must count for something. And six months into this journey, I am continually learning to give myself grace.
Widowhood is weird, because it brings to light all of the things that you took for granted that in fact brought you the deepest joy and comfort. For weeks after Craig passed, I still listened for the creak of the bannister when he came down the stairs in the morning. That was my cue to announce to the cats, "Daddy's awake!" and jump up from the couch to meet him in the kitchen. I would give him a good morning kiss and make his coffee while he wiped the sleep from his eyes. Then we would retreat back to the living room and Craig would claim his usual spot on the love seat while I curled up on the sofa to read Scripture or surf social media.
I camped in that spot for a full week as visitors came to the house, bringing cookies and cakes and condolences. Friends sat with me and held my hand and insisted that I do nothing but just receive the love and kindness that was offered. On a few occasions, they gently asked for information about life insurance policies or sought my input on funeral arrangements. And, they made sure that I would eat.
I miss seeing my husband in the kitchen and on the couch and in the car and in our bed at night. I miss our conversations and his mannerisms and knowing he was always a text or a call or mere steps away. I miss the rhythms of daily life, even with our unpredictable schedule, and the certainty that we would face together whatever challenges were in store. And I miss being a wife. His wife. The story of how we met and married was our joint testimony of God's awesome power and perfect plan. We would tell it in tandem–me sharing my part, and Craig chiming in with his–and the reaction was always the same. People knew that God was real, and that we were meant for each other.
Widowhood hasn't quite sunk in yet; I'm not sure it ever will. I still consider myself Craig's wife and often speak of him in the present tense. Even so, he would be the first to tell me that my true identity is not as his bride, but as a daughter of the Most High King. Years ago, Craig wrote me a letter in which he poured out his heart and shared his deep and unwavering love for me. The only one who loved me more is our Father in heaven, he said.
The seasons may change, but my identity has not. I am still a bride. I am still a daughter. And I am still deeply loved beyond all measure. My husband is in the other room. I will see him again soon enough, and together we will stand before our Lord and King. Until then, I will crack open a cookbook, and I will try something new.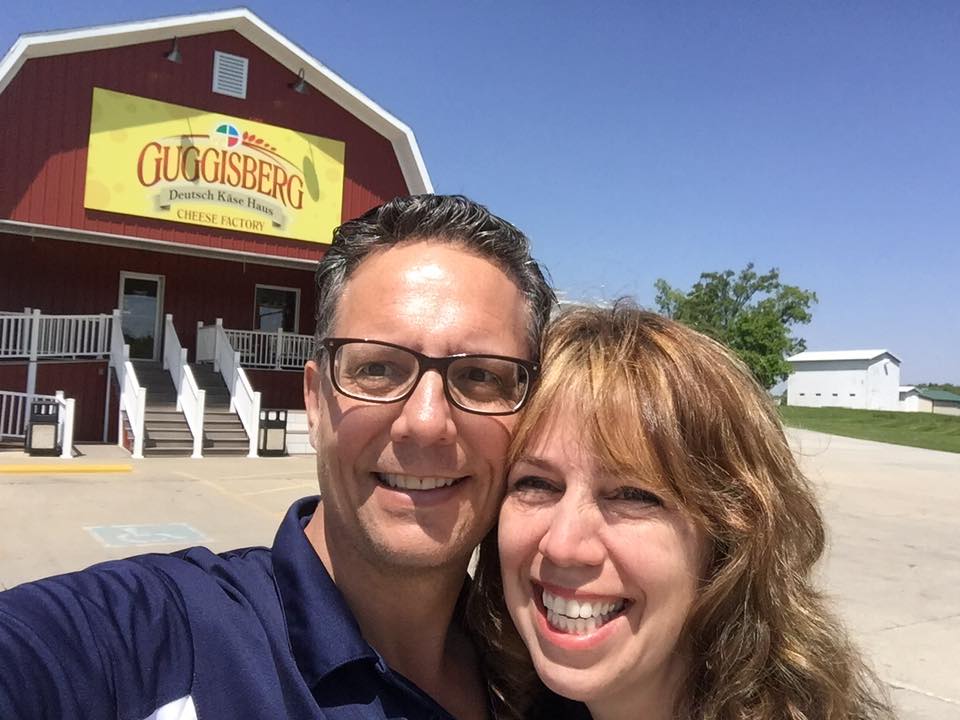 January 13, 2019 7 Comments